Slide

Slide
Bayonne Roofing & Exteriors contractor.
Certified and trained to serve commercial & residential customers.

Local specialists exclusively for Bayonne and Jersey City, NJ.
Slide
As part of New Jersey Roofing Company,
Bayonne Roofing is your contractor nearby.

No matter situation, get your project scheduled at your earliest convenience
Slide
When Roofing/building issues arises
Bayonne Roofing has the best solution for you.

Jersey City & Bayonne, you are served by the NJ's #1 Roofing experts
When It Comes to Roofing, Bayonne Roofing Company Has Got You Covered!
There are many roofing companies to choose from, but you have stopped at the right place.  At Bayonne Roofing Company, you are in good hands. We will take care of you from start to finish for all of your roofing needs.  Whether you have a roof leak, need a roof replacement, seeking roof maintenance,  or just need roof repair our experienced roof contractors are here to serve all of your needs.  Roof leaks can not only lead to serious damage of your interior, but also interruption in your business. We know how important it is to hire the right company for your home or business.  Bayonne Roofing Company has been in business under our main company, NJ Roofing Company, since 1990 and one of our main priorities is keeping our clients satisfied, while safe and dry.  
We provide state of the art roofing analysis to provide you a realistic and thorough breakdown of your roofing job.  Our specialists can come to give you a free, no obligation roof assessment and Bayonne Roofing Company will work with you and your budget.  We understand that roofing repair costs can be intimidating, but we try to offer our clients different options to ensure you are getting your roof back to functioning properly.  We are your friendly and experienced local roofers who look out for the members in our community.
Bayonne Roofing Company will offer you a free roof replacement estimate, and suggest different varieties in styles that suit your personal style for your home or business.  We work fast and efficiently, while giving you the quality you deserve for your business or residential roofing projects.  We give you the confidence in knowing that our roof contractors are professional and experienced, as we take much pride in our craftsmanship, so you will always get a job well done!  Contact us for any questions in roofing, and we can set you up with a free consultation today.
Inquire with us for more information on a quote and check out our roofing additions below.
Roof Repairs
Let Bayonne Roofing Company take your worries away.Roof Repair can be dangerous and troublesome to the average person.
Let our professionals come and handle those repairs. Whether you need a leak fixed, have cracks in your roof, or need shingles replaced- we have got your covered in all types of roof repairs.
Roof Replacements
Roofs can last a long time, but when the time comes to replace it Bayonne Roofing is who you need to call.
We will make an analysis of your roof and have it replaced efficiently and in no time. Our experts will build you a new roof to last for years to come.
Roof Maintenance
If you want anything to last, you need to keep it well maintained. Keeping your roof maintained will help prevent your roof from common damage, and extend its life.
A maintenance plan with Bayonne Roofing will save you from possible damages that can lead to big expenses. Consider a roof maintenance plan to upkeep the life of your roof.
Premium
Lifetime architectural shingles, Synthetic paper.
1 row ice shield.
Drip-edge (gutter edge).
Standard flashing.
10-year installation warranty.
4Ever Roof
Lifetime Architectural Shingles.
Synthetic paper.
2 rows of ice shield.
Drip-edge flashing (entire perimeter).
2-Ply ridge caps.
Lifetime pipe flashing boot.
Upgraded Warranty.
Up to 15-year shingle installation warranty.
4Ever Platinum
Designer Lifetime Shingles.
Synthetic paper.
2 rows of ice shield.
Drip-edge flashing (entire perimeter).
2-ply ridge caps.
Lifetime pipe flashing.
Copper-step flashing and Counter flashing.
Upgraded Warranty.
Up to 20-year shingle Installation warranty.
Premium
Modified Bitumen Layover System Up to 15- Year Material Warranty.
5-Year Membrane Installation Warranty.
Platinum
Modified Bitumen Torch applied.
Tear off System.
Up to 15-Year Material Warranty.
10-Year Membrane Installation Warranty.
4Ever Roof
60 mil Fully Adhered EPDM.
1-inch ISO Insulation.
Up to 40- Year Material Warranty.
15- year Membrane Installation Warranty.
You are just 3 easy steps away from your roofing project, let's get started!
More about Bayonne Roofing
It is important to us that our clients know they are always getting the best. One way we keep our credibility is that we make it a point to continually train our office and in field teams. Bayonne Roofing also provides the best insurance liability around.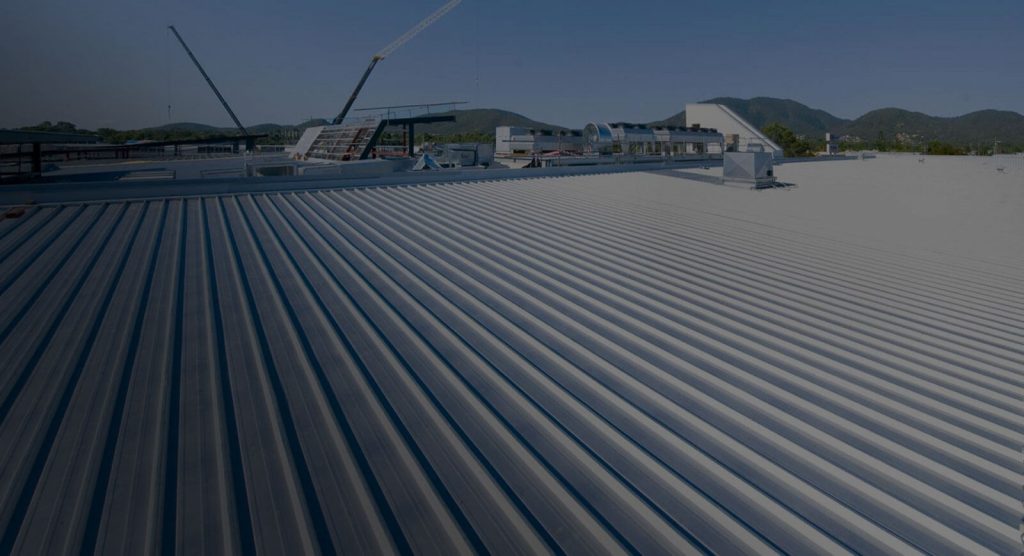 Elevate Your Exteriors and Bring Your Home or Business Back to Life!
Many of our customers that come in believe we just provide roofing services in our area. Little do they know, Bayonne Roofing also services exteriors and much more. We are a multi service spot, equipped and trained for all of your home or business needs. Roofing repair is only one of our many specialties.
At Bayonne Roofing Company, our contractors are able to have your exteriors looking like new again. Replacing or even cleaning your existing siding can make all the difference. We offer a variety of different materials to choose from to make your siding pop and come to life, such as vinyl, stucco, brick or stone. We also have a power washing service that will completely remove all the built up dirt and grime. Over time and with different weather changes, our property can develop a film of dirt that can make it look dull and untidy. Bayonne Roofing professionals can take care of that and will bring it back to life. Transform your home or business and give it a new and inviting look.
Perhaps your exterior does not need a complete replacement, you may also just need some exterior repairs. Holes or cracks in your foundation or siding can lead to leaks to your interiors, creating bigger problems. Bayonne Roofing specializes in exterior siding repair, and will get your property back in shape.
Not to mention, Bayonne Roofing can also take care of regular gutter service, brick repair, window replacement and door installation and repair, and even masonry repair and work. All of the mentioned exterior services are beneficial to the appearance of your property and you will be happy you took advantage of hiring A+ contractors to avoid future exterior issues or to upkeep your home or business.
If you have an exterior problem and you do not know who to call, come to us, and we will take care of you!
Try a free, no obligation consultation- with nothing to lose and everything to gain!
Siding & Exteriors
There is a great importance with keeping the facade of your property in good shape. Curb appeal says a lot about you or your business to others.
When you have a good aesthetic, you are inviting people in, and letting them know that you take care of your place of work or home.A welcoming exterior is not only beneficial to you and your home, but to your neighbors and the community as well.
Bayonne Roofing will have your property looking good, while keeping it protected.
Chimney Repairs
Chimneys usually do not get the love and attention they require. Most people tend to put it in the back of their minds, but chimneys do require some care and regular maintenance to keep them functioning as they should.
Bayonne Roofing will inspect your chimneys and fire spaces to insure you are safe and protected. Animal infestation and holes/cracks in chimneys can create much further damage.
Staying on top of these things will make your chimneys, fire spaces and properties last much longer as you are regularly maintaining them. Bypassing a repair or a missing brick might feel like it is no big deal, but that can slowly turn into a huge repair. It is always a good idea to keep a maintenance schedule on your chimneys and exteriors.
Clogged Gutters
A clogged gutter can be the beginning of many costly repairs. Taking care and being on top of your gutters is an important part of your property maintenance.
Bayonne Roofing can help to keep those gutters clear and sound so that they are always functioning properly and effectively.
Leaves and debris tend to pile up and clog our gutters with the seasons changing and weathering, but we can help restore them and keep them maintained so they do not cause greater issues such as leaks and water blockage.
Masonry & Stucco
Keeping your home or business facades up to date is not only important for the appearance of the property but also for the protection of it.
There may be situations where you may just need a simple repair to keep your exteriors in good shape, but if neglected that little repair can become a bigger project.
Bayonne Roofing Company takes pride in their craftsmanship of masonry and stucco. Both of these can compliment your property beautifully and add value to your home or business. We can repair or completely replace your walkways, stairs, porches, driveways, etc.
The options are endless, and both masonry and stucco can last a very long time with its durability.
Pointing & Waterproofing
No matter what type of exterior wall system you have on your property, weather elements will effect them in some way over time. All exteriors should have some type of maintenance on them to keep them functioning and protecting your interiors.
At Bayonne Roofing Company, pointing and waterproofing are some of the services we provide to help keep those elements out of your property. Pointing is the process of removing old mortar from your brick exterior and removing any old unstable bricks and replacing it all with fresh new material in order to keep your interiors protected.
Bayonne Roofing specializes in pointing and also waterproofing your exteriors so you do not have to worry about anything getting inside, These services extend the life of your property, keeping them in top shape for years to come,
Skylights Replacement
Skylights are a beautiful way to allow more natural light into your home or business, while providing a unique and stylish look to your property. Skylights can be intricate and require special care when repairing or replacing.
Bayonne Roofing Company's professional contractors are very familiar with different types of skylights and how to handle those particular types of repairs. If you need to replace, install, or repair skylights in your home, you will want to hire a specialized professional to ensure it is getting done correctly. If skylights are improperly installed, air and weather elements can enter inside your home or business.
However, when done properly they are an economical option that can visually enhance your home or business' focal areas, hallways or dark spaces.
Windows & Doors
Windows and doors serve as functional features for our property. However, they can also be a delightful transformation to the look of your home or business.
At Bayonne Roofing, we work with only the best top rated manufactures, offering you the best in styles, colors and durability.
There are so many different varieties in doors and windows to choose from. Our installations will have you satisfied as we will ensure that your doors and/or windows are insulated properly while still being pleasing to the eye.
Bayonne Roofing are your all around specialists that care about long lasting functionality, while still providing your personal style to the property.
Aluminum Products
Bayonne Roofing Company offers state of the art aluminum products for all of your roofing projects.
Aluminum is a strong material, even superior to steel, which makes it an incredible material for roofing because it is lightweight, but still very durable. Aluminum products in roofing can be extremely beneficial and cost effective, giving you the protection you need,
Please fill out a form for more information or to get started on an estimate today. We can't wait to hear from you!
More about Bayonne Roofing
We protect you, your property and neighbors as well as Supervisors and Field-Technicians.
All projects have an additional layer of protection that exceeds coverage over other policies. Keeping us extra protected from start to finish.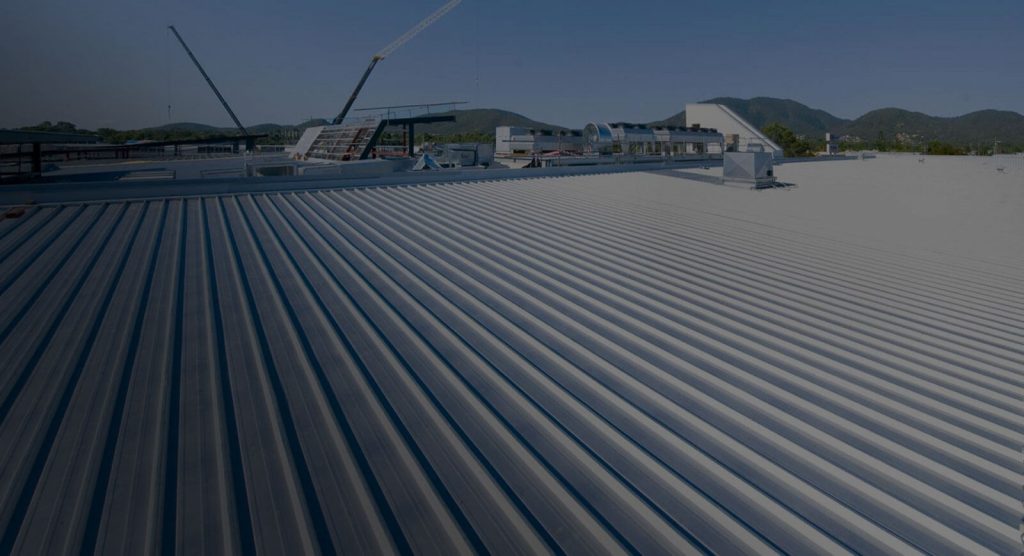 For Less Stress and Worry, Explore Our Different Services to Help Keep Your Property In Tact!
At Bayonne Roofing Company, we understand that your property is one of your prized possessions and investments, and we know that you want to protect it. We are also aware that it can be stressful having to keep up with all the maintenance on a property, as most home and property owners will testify,
We are your local roofing company ready to commit to a preventative maintenance plan on your property so we can worry about it, not you. Peace of mind is priceless, knowing that everything is being maintained and taken care of, and on a professional level as well. Our plans and packages allow you the flexibility to be proactive and have a schedule and plan in place.
Roof repairs can be costly if they become bigger issues. Having a package or plan in place eases your mind, as your roof is regularly checked and maintained so that first signs of issues are addressed as soon as they arise. With a plan, roofing contractors are always looking out for your property, to ensure it is always at its best.
Every season has its turn at your property here in New Jersey. Hiring a local roof company that is experienced with weather impacts of our state is the way to go. Gutters, chimneys, roofs, exteriors, siding, windows and doors, you name it- they all get affected with weather at some point and we have a plan that is just right for you.
Bayonne Roofing Company is also one of the few roofing companies that keep our customers and their budgets in mind. We have plans and packages to accommodate all budgets, so that everyone can benefit from prevention options.
In everyday life, we have enough to worry about. Let Bayonne Roofing Company take off some of the load, and relieve some stress. We will make sure that your home and business are always secure, safe, and protected on the inside because we are on top of your exterior repairs.
Get yourself set up today for one of our plans or packages and be worry-free!
Preventive Maintenance
Preventative Maintenance is the most worry free service you can get. You may not even think about some of the things that can happen to your exteriors, until they actually happen.
Animal infestation, broken chimney bricks, lifted shingles, holes in your gutters, the list can go on and on.
The point of preventative maintenance is to give yourself a peace of mind for the unexpected. These things can and will happen. The point is to be prepared for those things before they happen.
With a plan, Bayonne Roofing Company's trained professionals know what to look for and are aware of the signs for all of these damaging factors. They can identify these issues and have it fixed right away to prevent the worse from happening,
Snow Removal
Winter creeps up on us in NJ every year. The snow can be beautiful when falling, but a hassle once it is time to clear it out.
Bayonne Roofing specializes in snow removal from your roof, to keep your property safe and dry.
Removing snow from your roof is crucial during winter months, as this can also create some damage to your roof and possibly even get into your interiors. You will also want to avoid liabilities of water and snow turning into ice and being a harm to others on your property if it happens to fall.
Stay ahead of the game and get the snow and ice removed from your roof efficiently and professionally with Bayonne Roofing.
Invitation to contact us/fill out form/learn more about us
Briefly history about us (rewording NJRC's history)